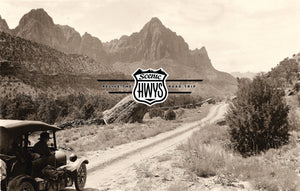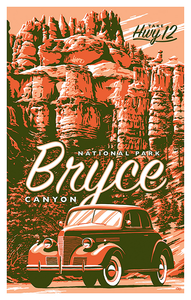 VINTAGE-INSPIRED TRAVEL ART
Scenic Hwys endeavors to recreate the vintage vacation through mid-century style, travel-themed art. Each project explores the trails and byways that lead to the natural wonderlands of America.
Every design at Scenic Hwys is meticulously hand drawn before using technology to set up the art for printing. Our process keeps the illustrations original and consistent with the hand crafted art of the past.
Join us for a journey down memory lane where the wonders of well-traveled roads and iconic scenery are discovered anew.
DISCOVER YOUR PARKS
These illustrations are created exclusively for national parks, monuments and individual state parks throughout the United States. As you travel, support the wonderlands of America by visiting these spectacular landscapes.
EXPLORE AMERICA
Rocky Mountain peaks, Southwest desert sands, Midwestern prairies, and Atlantic Coast shorelines are just the beginning. Take a journey with us through America's most spectacular vistas.